This month has been nothing short of Black Excellence being magnified, celebrated and unapologetically embraced. We live in a time where social injustice is brought to the nation's forefront and so are the Black voices that call for change. Many notable black figures reminded America, why this month is still relevant with impactful expressions in various forms. Here are some of the best moments highlighted for 2016's Black History Month.
The Obama's Still Giving Hope 
Virginia McLurin, a 106 year old woman was able to live  her dream, of what so many wish; visiting the White House and meeting our POTUS, Barack Obama and First Lady, Michelle.
Flint, Michigan Water Crisis
As tragic as what some may call a, conspiracy for the city's genocide has been,  many organizations are coming together to provide the resources this city so desperately needs. Organizations like Def Jam have come together to show their support in every way possible and put in end to the city's corruption.
Beyonce' Back At It Again: Formation
Undeniably some powerful visual statements made by Queen B in her latest Formation music video that brought even more controversy when performed during the Super Bowl 50 Halftime. You mix that Bey with that Black History Month, you get a trap anthem for black girls to slay to.
Boycotting the Oscars
Jada Pinkett and Will Smith, one of Hollywood's beloved couples were the beginning pioneers to make the decision to boycott this year's Oscars  due to lack of diversity. Surprisingly (or to no surprise), not a single black actor/ actress was nominated for an acting category; failing to recognize the diverse talent. The Academy's president, Cheryl Isaac Boone, also the first African American to hold this title, however promises to take "dramatic steps" to fixing the inequalities.
Kendrick Lamar's Grammy Performance
Kendrick went OFF on his Grammy performance and rightfully so. Addressing topics of black incarceration, social movements like the recent #HandsUpDontShoot revolution and even taking us back to our roots with tribal dances that left the audience speechless.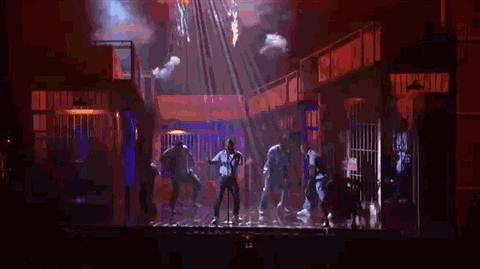 We still look to rectify the issues that have stemmed from our past but Black History Month will always be a time to amplify awareness and spread cognizance globally.
"Do black people have a history? There have always been doubters"
– Martha S. Jones, a professor of history law and Afro-American and African Studies at the
University of Michigan, CNN News.
Feel free to share your thoughts and opinions of this year's Black History Month. #SocialiteSpeaking